About ESS
The Education Society of Singapore (ESS) is a non-profit organization registered with the Singapore Registry of Societies (UEN: T16SS0177F), under the Singapore Ministry of Home Affairs.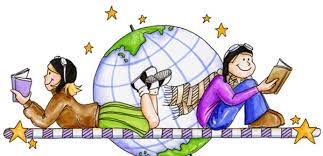 Equity and Inclusivity in the new norm…
As Singapore and the global community embark upon our journey to recovery from the COVID-19 pandemic, the future of education is a major concern. The education sector, for both the young and working adults, was one of the hardest hit during the pandemic, with schools and training centres shutting down and classes turning to online e-learning. Cross-border collaboration between schools, cultural exchanges and education tours were disrupted.
The ESS, together with our strategic partners and volunteers, shall embark on the exciting challenge of encouraging all teachers and learners to reimagine education. The ESS shall endeavor to provide them with access to knowledge, and Edtech to facilitate social and relational processes so important to education.
The pandemic has further exacerbated the digital divide. The closure of schools favored those with the means to access learning from home, and disadvantaged those who are unable to afford such access. Special needs and physically disabled persons often find it hard to catch up as education technologies accelerated. In the new norm, ESS shall further endeavor to research, seek, and negotiate for strategic partnerships with governments, for profit and non-profit organizations to support the least, the last and the lost.
Our Motto
Our Vision
We aim to shape minds and drive the dreams of Singaporeans through education that promotes equity and inclusivity.
Our Mission
By bringing together Singaporeans and the global community, cutting edge Edtech, educational pedagogy and practices, ESS is committed to supporting Singaporeans, both young and old, in achieving their educational goals and equipping them with relevant skills and knowledge for the 21st Century.
Our Society's Objects:
To promote education as a solution for the betterment of society.

To provide support and consultancy to avail educational opportunities to students, teachers, parents, businesses and governments.

To promote the interests of the Society members in educational activities.