1st Singapore-Russia Virtual Reality Exchange
The United Nations adopted a shared blueprint for peace and prosperity for people and the planet. At its heart are the 17 Sustainable Development Goals (SDGs), which are an urgent call for action by all countries – developed and developing – in a global partnership. 
Russian and Singapore students won the Varwin International Online Hackathon – organized by the ESS, Varwin and St. Uriel Education. The Hackathon challenges students to develop interactive VR based on any of the 17 SDGs outlined by the United Nations.
Students from St. Petersburg and Singapore took prizes, clearly demonstrating how we can test hypotheses, experiment, explore and confirm the reality of physical laws, expand the range of manipulations with objects via the Varwin Education virtual reality platform. Together with SXP (Student eXchange Platform) from St. Uriel, students experienced what it could be like in a future Metaverse – with tremendous benefits for education, tourism and other industries.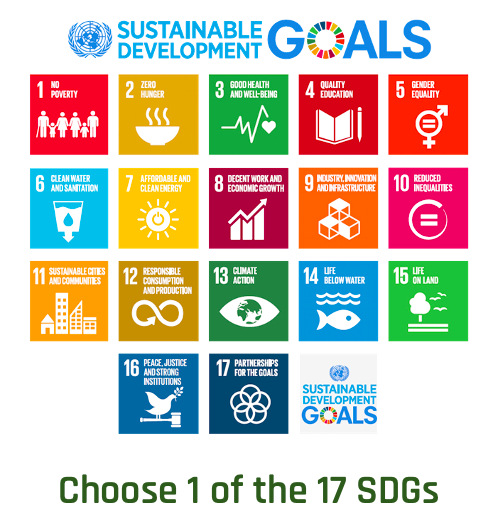 The first international Varwin virtual reality hackathon was held in August 2021. It was also the first Russia-Singapore VR Hackathon! Students from Russia and Singapore created their educational projects and presented them at the final session. Each project was an innovative digital breakthrough and developed participants' research skills. Students' creativity were stimulated as they simulated the "real physical world" and interacted with objects using laboratory equipment and measuring instruments. In the process they developed their programming skills as well.
The popularity of hackathons, as well as IT products, has grown significantly. The hackathons are held not only in the marketing and business automation sphere but also in education and tourism. All projects of the Varwin hackathon were based on the list of UN's sustainable development goals. Singapore students' projects presented different topics like sustainable green city development and purification systems, environmentally friendly economy, and recycling. All of which points to eco-tourism being a viable virtual experience which both excites as well as educate.
The remarkable fact that climate change topics attracted great attention, and the students demonstrated a model of reducing its consequences. The Russian participants' project "VR-laboratory" a showcase in Infochemistry which clearly highlighted the practical application in the combination of computer science, chemistry and biology lessons. The students were able to demonstrate through Varwin that they can conduct experiments virtually.
In addition, a session of informal communication was held between Russian and Singapore students. This collaboration allowed talented and motivated discoverers to exchange experiences in a creative environment, as well as to consolidate friendly relations and the prospect of implementing educational, scientific, infrastructural, and social projects in the future.
The hackathon participant Ong Hong Yeow shared his impressions: "I created the general layout of our VR project, 3D models and textures. I also researched the topic to offer a comprehensive overview of the NEWater drainage system in Singapore. In the future school lessons will possibly be held via virtual reality technologies. I feel that the gained experience will definitely enable me to keep up with modern trends, and perhaps one day I will choose this career direction. "
Today virtual reality is the basis of an interdisciplinary approach in education and it helps to understand the connection between phenomena, events, and structures. The Varwin platform is an entire ecosystem for teaching virtual reality technologies, sharing multimedia content, and gaining skills for the programmer profession. Varwin users have a chance to gain experience in creating educational, social and commercial VR projects. The SXP facilitated the success of this hackathon by allowing students to interact, share media and documents in a safe and interest-based asynchronous and synchronous learning community.
The international format of the hackathon developed friendly relations, maintained social and cultural connections among students from different countries. Varwin team would like to thank all the participants for their involvement, creativity, and interesting projects!
 About Varwin:
The Varwin platform is a productivity tool to learn basic programming skills and to create VR projects. Varwin is used as a practical teaching approach for various school disciplines like chemistry, biology, and many others. It helps students to gain complex theoretical and practical knowledge with fun and efficiency. Students conduct chemical experiments, grow cells and develop many other exciting projects in a short period, providing the clarity of the experiments. We invite you to Varwin Education to explore and experience the VR developing process and to realize undeniable benefits for all education participants!
  About St. Uriel Education:
 St. Uriel Education Pte Ltd ("STU": https://sturiel.com/) is a "boutique" Metaverse education technology provider. We're headquartered in Singapore with subsidiary in Bangkok (Thailand) and presence in China.  We distribute cutting-edge education technology products and services. This is augmented by both the in-house developed Student eXchange Platform (SXP), which allows it to be a leading OST (Overseas Student Tour) operator in the region, and the Learning Management System (LMS). We further differentiate through in-house developed curriculum which is benchmarked against the Next Generation Science Standards (NGSS), and which includes Global Competencies as required by PISA 2018, Values and Lifeskills.